AUITGGUI AutoSys Windows User Interface for R 11 and R 4.5
AUITGGUI is a Windows based User Interface designed for AutoSys R 11 and 4.5.1 and beyond.
It is designed as a 4.5.1 lookalike with a lot of additional functionality:
ü Multiple Instance Support. Both Windows and Unix/Linux Managers or mixed.
ü Multiple Scheduler Consoles for each Instance
ü Alarm Manager for all Instances
ü Alarm Sentry for all Instances
ü Support for Oracle and MS SQL Server (Sybase on request)
ü Cross-database Support
ü Cross-release Support (Scheduler Console and Alarm Manager only)
ü Dependency Editor
ü Machine Editor
ü Send Event Panel
ü Individual User Settings for Defaults and Filtering
ü User Menus
ü Gold, Silver and Bronze Job Classification
Overview of installed client instances and add Cross-release Instances. Check status of Application/Event Servers.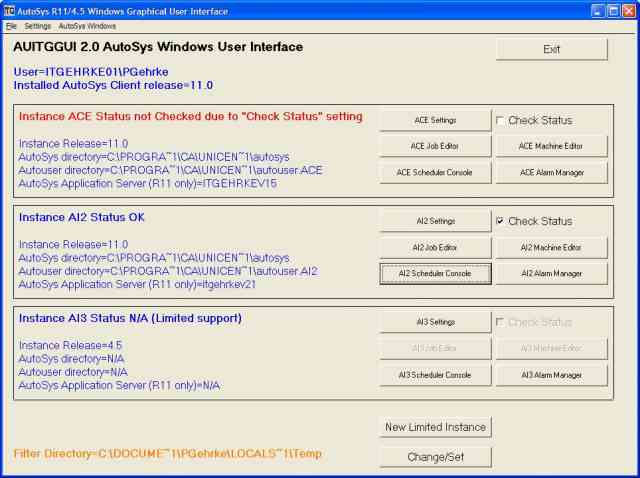 Shortcuts to all Panels

Default settings for Job Editor properties and database connectivity.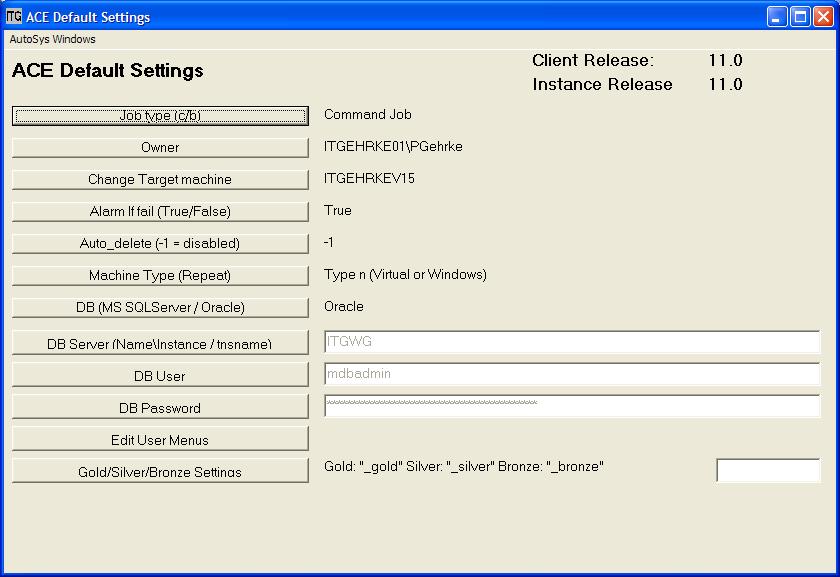 3-panel Job Editor with entry to Dependency and Machine Editor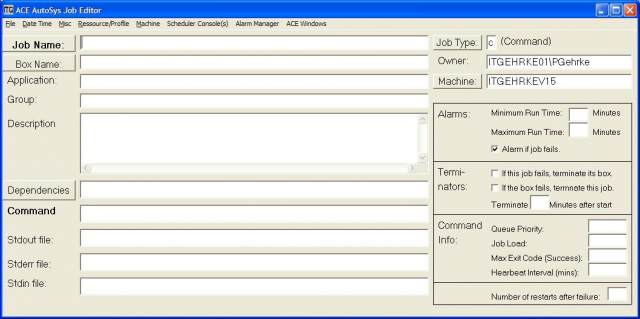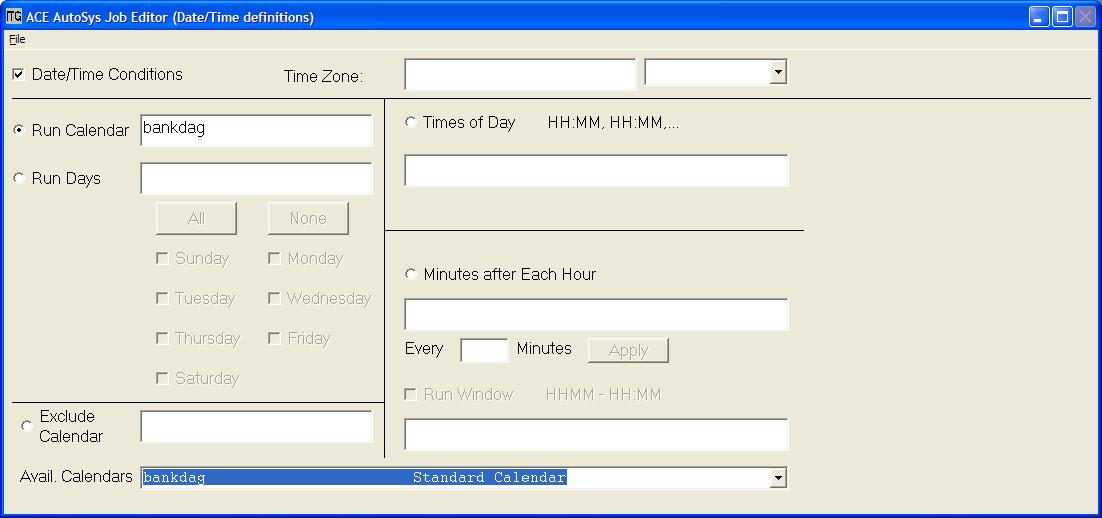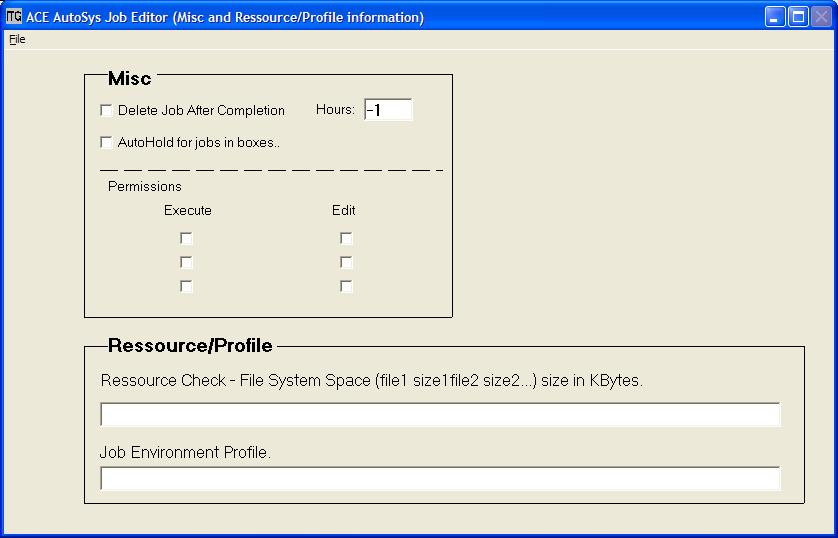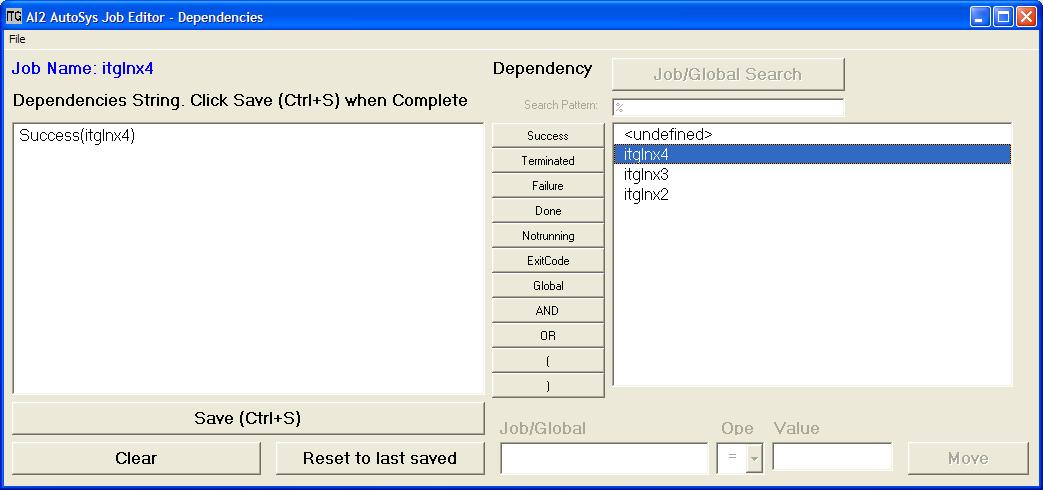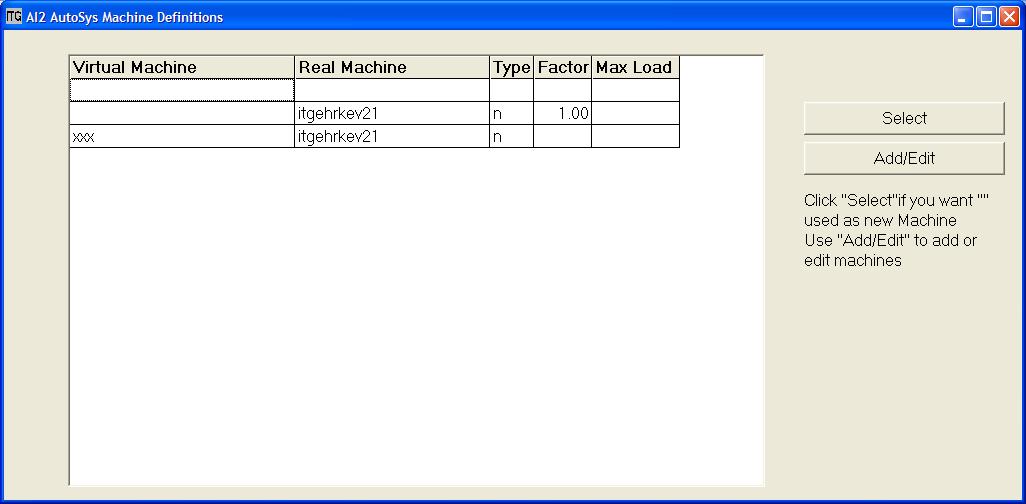 Multiple Scheduler Consoles with different Filters for each Instance. Cross-release Support
Quick Job Box Display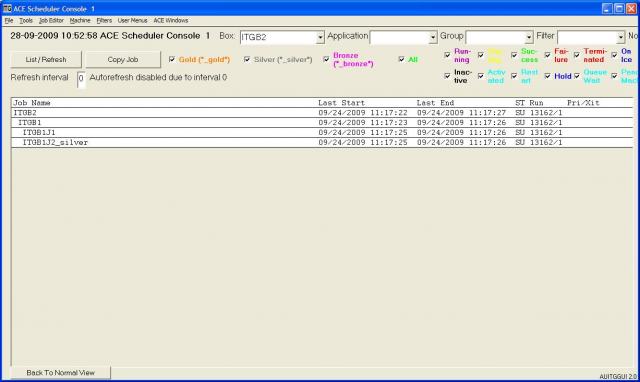 S
Advanced filterting

Sendevent Tool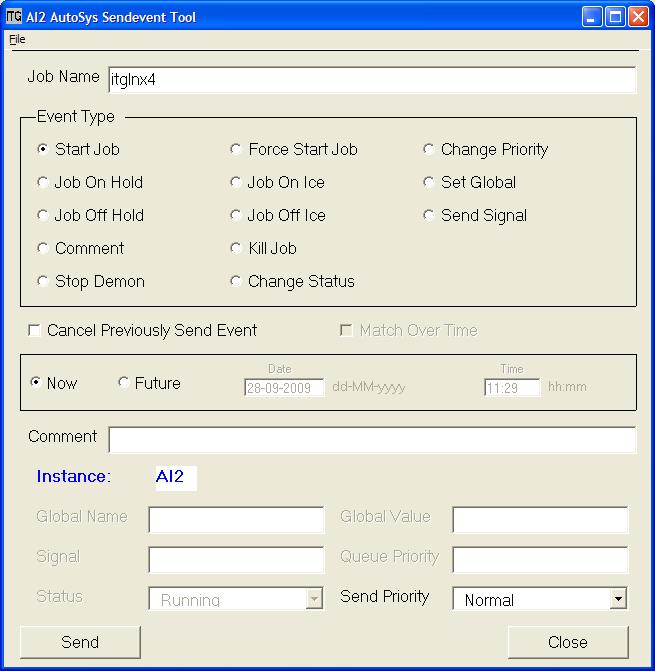 Alarm manager with Acknowledge/Close Functions and Autorefresh. Cross-release Support.
Icon color follows Sentry Color. Sentry Change performe automatical refresh of Alarm Manager.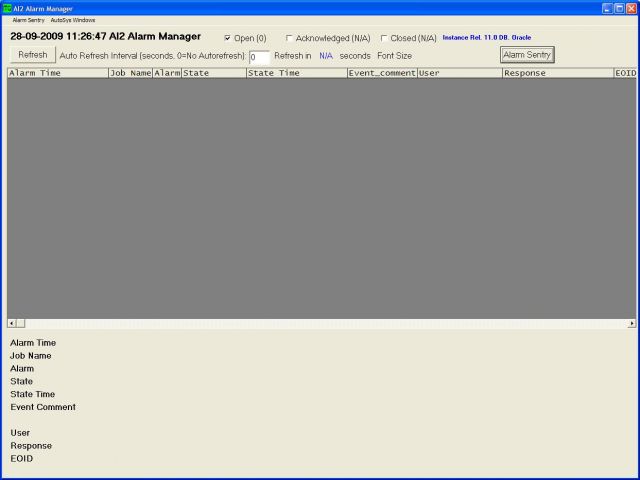 Cross-release Support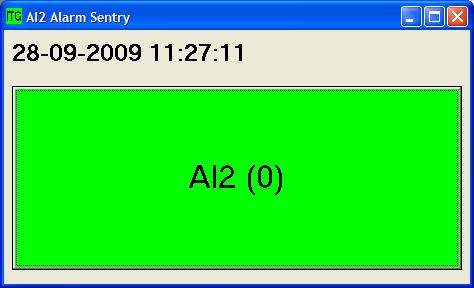 AUITGGUI is written in VB6 and will run on Windows 9X/ME, 2000, XP, 2003, Vista and Windows7
It is based on the presence of an installed AutoSys R 11 or 4.5.1 client and the relevant database client(s) (MS SQLServer and Oracle).
The AutoSys client may be configured against multiple Instances.
AUITGGUI will automatically detect the installed client and Instances.
Cross-release support is provided only through database connectivity.
All database access is performed through ODBC.
Database updates (except for Alarm Acknowledge/Close) is performed through JIL.
AutoSys R11 or 4.5.1 Client installed (the Command Prompt)
MS SQLServer Client (Utility)
Oracle Client (tnsname must be configured)
AUITGGUI is developed by IT Gehrke Consulting APS in Denmark.
IT Gehrke Consulting APS is offering a 30-days unlimited trial
Purchase price is 100000 DKK for a 2-year unlimited site-license including maintenance
To obtain a license or trial please contact Poul Gehrke (itgehrke@gmail.com)
+45 97910404/22217990